Fran Day of the Arrowmont School of Arts and Crafts will discuss authenticity in personal and organizational branding in this PRSA program.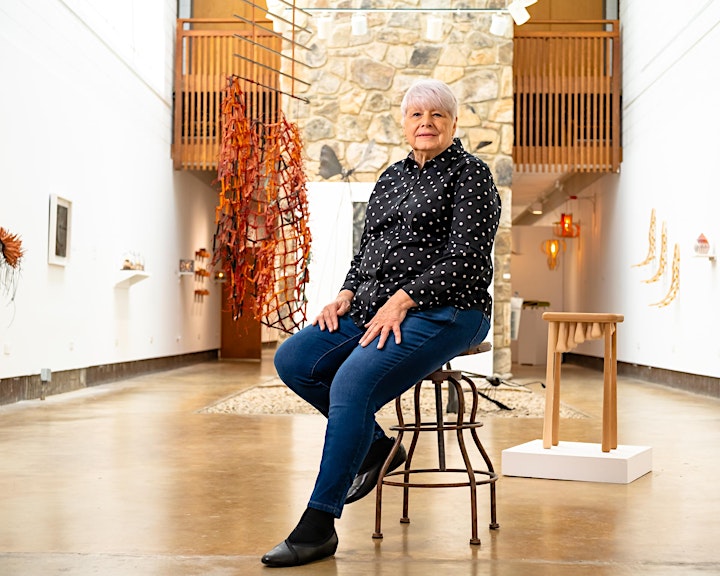 Authentic Branding, the Arrowmont Way!
The Volunteer PRSA chapter's next program will be held in bustling Gatlinburg, Tennessee, where Arrowmont School of Arts and Crafts' chief officer for institutional advancement Fran Day will discuss authenticity in personal and organizational branding as well as ways to move away from a visual look to see branding as an expression of principles and values.
The evening program opens at 5:30 on Thursday, August 18, with a tour of Arrowmont's historic campus before a dynamic discussion with Day, concluding with dinner in the Ruth Barrett Smith Staff House dining hall. (The campus tour will be led by PRSA board member Deborah Sosower, Arrowmont's associate director of marketing and communications.)
Arrowmont is located on a 13-acre wooded hillside in the heart of downtown Gatlinburg at the edge of Great Smoky Mountains National Park. The campus is accessible but there are areas with hilly inclines.
About Fran Day:
Fran Day has over 40 years of experience as a fundraiser and nonprofit executive. Prior to joining the Arrowmont staff, she was chief operating officer for the Marine and Environmental Research Institute in Blue Hill, Maine. Previous positions included senior vice president-institutional advancement, College of the Atlantic, and major gift director, Kansas City Public Television.
Day has advanced degrees in industrial engineering, anthropology, and business. She joined the Arrowmont staff as director of institutional advancement in 2014 and has been the chief institutional advancement officer since that time. She is responsible for raising approximately $4 million annually and recently completed a $34MM 18-month comprehensive campaign. Day manages marketing, communications, and fundraising. A member of the Eastern Band of Cherokee Indians, she grew up in Campbell County in northeast Tennessee where her family members were coal miners and farmers.
About Arrowmont:
Founded as a settlement school in 1912 by the Pi Beta Phi Fraternity for Women, Arrowmont has grown into a national center for contemporary arts and crafts education, supporting learning opportunities for individuals of all skill levels and ages. With access to tourist attractions, the convenience of a large city nearby, and a thriving arts and crafts community, Arrowmont offers a unique and immersive learning environment — an unexpected creative oasis amidst the bustle of a popular tourist destination.
The heritage of the School is rooted in an approach to the arts that builds upon traditional arts and crafts, and the joy of making. People travel from across the nation and the globe to take classes at Arrowmont. More than 120 national workshops are offered annually, in addition to a full complement of community classes, children's classes and ArtReach classes, which provide a day of art to over 1,200 local school children annually. In addition, Arrowmont is host to numerous gallery exhibitions, symposia, and conferences.
Cost:
$25 members/$15 students
Please register by noon on Monday, August 15, so we can give our host a final headcount.
Parking:
Free parking is available on the Arrowmont campus. A gate code number will be emailed to registered attendees two days before the event.